Welcome to the Holaday family
The Holaday Co. is a lifestyle brand designed for everyone to enjoy. We aim to deliver vibrantly designed outdoor-oriented products that inspire people to detach from the stresses of life and treat everyday like a Holaday.
......
Our Mission
To inspire special moments between friends, family, and community.
Our Vision 
To create exceptional lifestyle products that encourage adventure and leisure for people across the globe.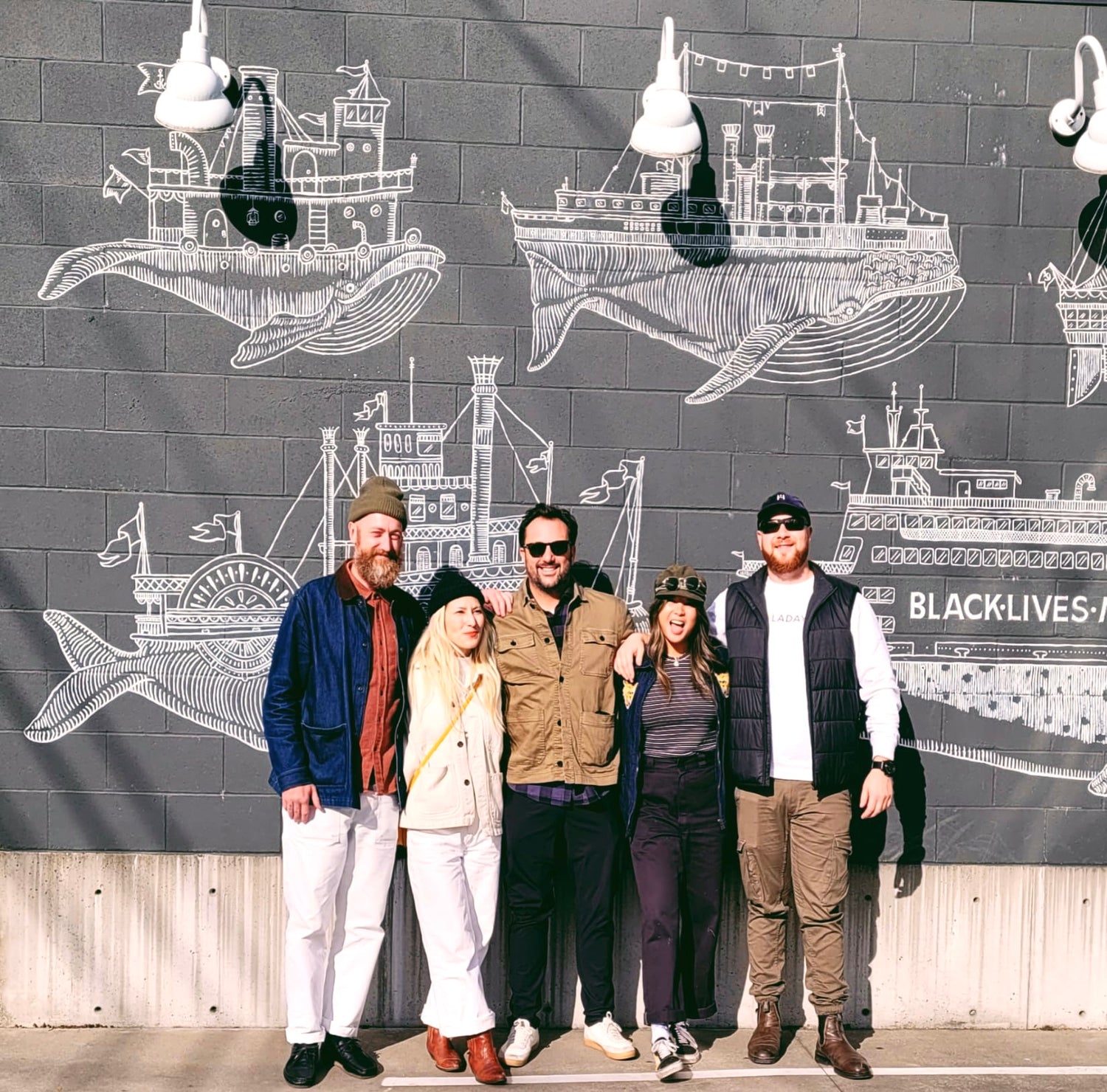 Who We Are
We're a team of entrepreneurs and designers from Canada and the United States.
We share a common vision to develop exciting outdoor-oriented products featuring beautiful designs that empower people all over the world to detach from their stresses and enjoy life!
Our People.
Adam Cook

Co-Founder & Vision Wizard

Adam is a veteran retail designer and product visionary. With his expertise in product vision and his beautiful luscious beard, Adam is truly our Vision Wizard. With over 15 years of experience in the industry, Adam leads the vision and strategy for Holaday's product line. Adam is an expert when it comes to developing product concepts that align with Holaday's brand culture. He is an experienced entrepreneur and product developer who leads the evolution of our brand image. He works closely with teammates Claire and Rachel in building awesome lifestyle products and collaborating with strategic partners.

Claire Ouchi

Co-Founder & Creative Maven

Claire is our Creative Maven. Aside from being an awesome human being, she is a lifestyle fashion brand expert with over 10 years of experience in brand vision and strategy as well as creative design. Claire is also one of the WKNDRS founders. She and her partner Rachel built the WKNDRS brand, which has become highly regarded in the design community for various notable works. Claire is skilled in illustration, innovative prints, fabric design, and apparel graphics. At Holaday, Claire works alongside Adam and Rachel in leading product development as well as brand marketing.

Keenan Anthony

Co-Founder & Business Maestro

Keenan is the conductor of the orchestra. He's the Business Maestro who leads the company's corporate growth strategy and execution. As an entrepreneur with experience in building startups and business coaching, Keenan leads Holaday's operational and growth objectives. With a diverse background in the technology industry, sales and marketing, and business strategy, Keenan is especially experienced in building global sales channels and partnerships. He has lived and worked in Asia, Europe, and South America and aims to work with the team to make Holaday a global brand for the world to enjoy.

Rachel Rivera

Co-Founder & Design Guru

Rachel is our Design Guru. She is a creative director and brand specialist with over 10 years of experience in design agency, apparel and surface/print design in lifestyle fashion. Alongside Claire, Rachel previously founded the WKNDRS, a brand that specializes in art and design focused goods. Rachel's expertise includes creative direction and strategy for lifestyle fashion, trend forecasting, product research and development, and leading art direction from concept through to execution. At Holaday, Rachel works closely with the team in developing new product concepts and turning them into realities.

Rob Fabregas

Global Sales Commander

Rob is an industry leader in sales and distribution. He is our Sales Commander who leads our team of global product reps, distributors, and sales partners. Rob previously built a California-based retail sales and consulting agency dedicated to wholesale business. He has two decades of experience in men's and women's fashion, apparel and accessories distribution. Previous clients include Arbor, Neff, Oakley, Quiksilver, Ray Ban, and Travis Mathew brands. At Holaday, Rob oversees global sales and supports the team with production, logistics, and inventory management.
Learn About Our Products
Our products include designer hammocks and tote bags featuring unique and vibrant designs. All are ethically manufactured and are made from recycled materials.
Shop Now