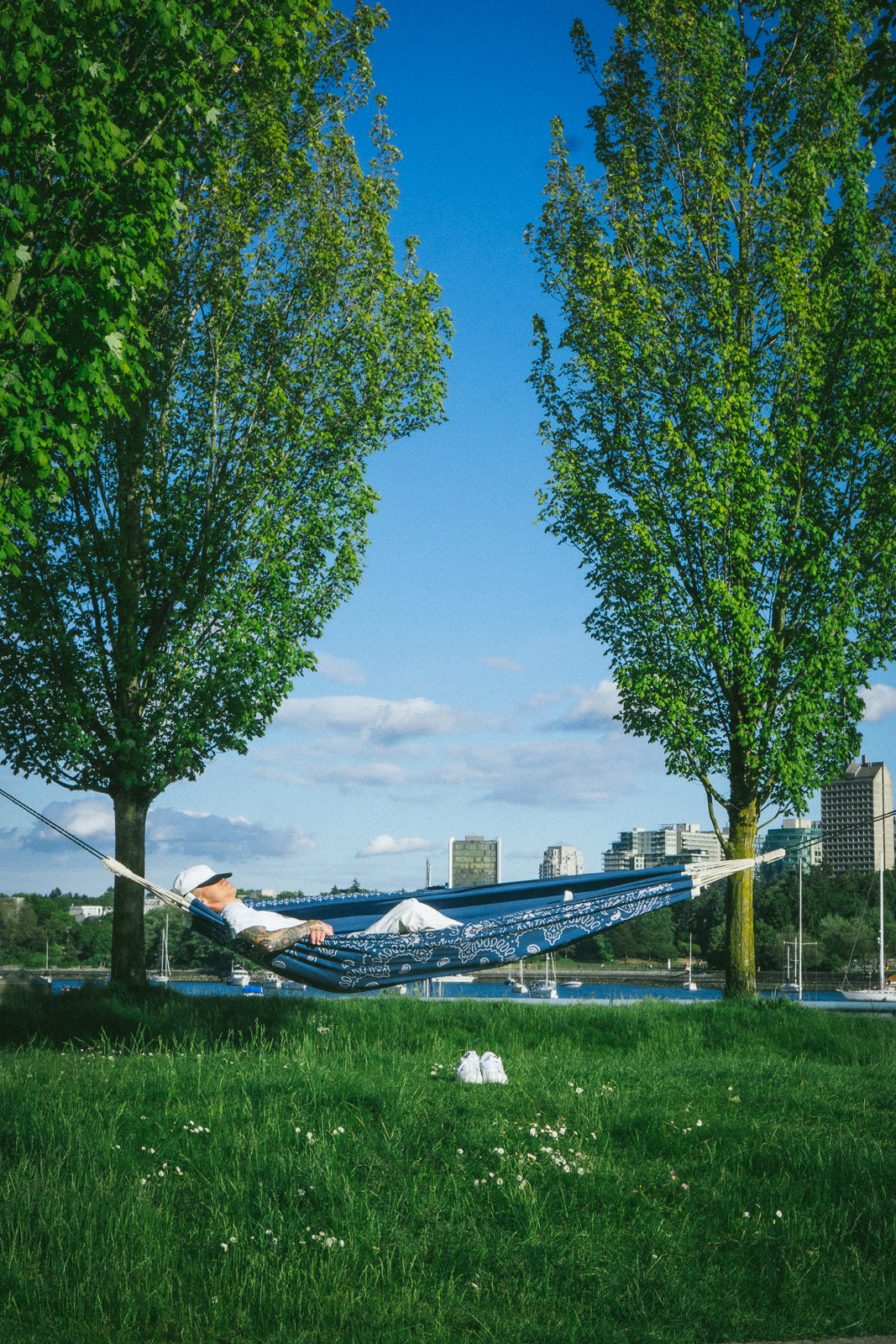 Our Products
Our flagship products include designer hammocks and tote bags featuring unique and vibrant designs.
Holaday hammocks are perfect for chill days in the park, camping trips, forest bathing, backyard hangouts, and more. They come in cotton canvas and nylon options.
Holaday bag products include Canvas Tote Bags and Lifesaver Bags. Just like our hammocks, all of our bags feature awesome print designs.
Please note that our Spring / Summer collection is being sold via Pre-Order. Expected delivery is April 2023. For any questions, send us an email and we will get back to as soon as we can.
Don't forget your rigging!
When buying a Holaday Hammock don't forget to pick up one of our No Knot Rigging Systems so you can easily set up between trees and other safe and sturdy places.
Can you beat our No Knot Rigging setup time record of 40 seconds? If so, send us an email with a video and we may just send you a free gift!
info@holaday.co
Click Here For Rigging